April 17th, 2013
Lotus Tables are completed!!!
A new page is added with the final table. Click here to see it.
This project was a rite of passage for me. Thanks everyone for your support over the last few years.
I just started a blog. Visit it here.
September 5th 2012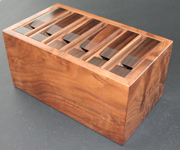 Back in 2007 I hinted at a design for a puzzle box that relies on music. I am happy to add the Pipe Organ Box to my gallery of work. Only one was made and given to the host of the International Puzzle Party convention which was held in Washington DC.
I have also added many links videos of my work to my new press section.
June 4th, 2012
I am nearing completion of the epic Lotus Table Project! A total of 23 tables are being finished this summer and I am very excited to start new projects this Fall. Click here to see a wonderful video of some of the making of the Lotus Tables.
Feb 25th, 2012
I have added many new photos of the Pipe Organ Desk. I am considering making another large scale comission like this project. Please visit the for sale page to see details.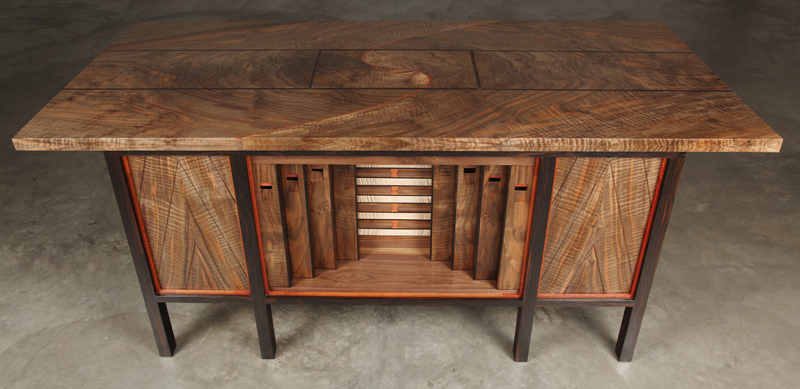 The pixel box has been added to the gallery. I will working on Lotus Tables until I have all 20 completed this Summer. I am planning to release the Lotus Box Trilogy this Fall.
April 16th, 2011
I have just added a number of new puzzles to the gallery and also two new boxes are for sale. All new boxes will be produced in small batches monthly.
April 4th, 2010
A lot has happened since I last updated my website. I have quite a few things to update, but first I'd like to show a few photos of the first Lotus Table top.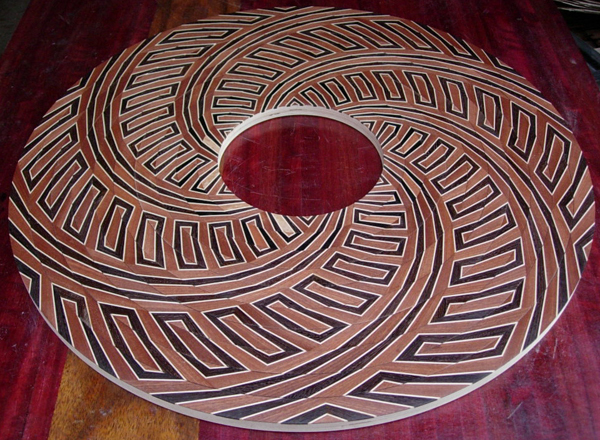 More to come....
Click here to see what was new in 2009 to 2007.
Click here to see what was new in 2006.
Click here to see what was new in 2005.
Click here to see what was new in 2004.